This post is also available in: Español (Spanish)
Ever since its beginning, RUVIVAL is on a mission to spread the word on sustainable rural development. We just visited the island of La Gomera to be part of a conference on permaculture, sustainability and water.
Local and international experts presented innovative ideas in the context of rural development, sustainability and water use. However, we also enjoyed taking the opportunity to network in workshops and engage in mutual exchange with likeminded people. We swapped seeds, got to know local projects and enjoyed regional products and music.
Specific topics were discussed in working groups, such as permaculture, reforestation, ecological cultivation practices, eco-tourism and water reuse. Thus, about 100 participants as well as representatives of the Island Council found common interests and connecting points to further develop the island of La Gomera in a sustainable manner. All in all it was a successful start for future cooperation and more events.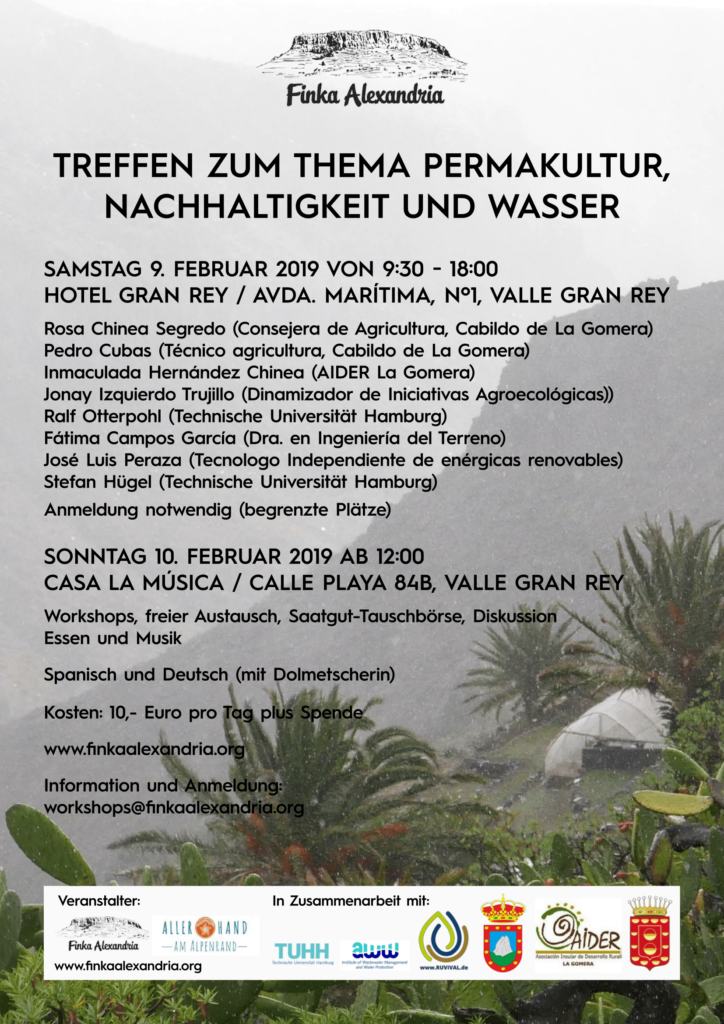 The meeting was organised by Finka Alexandria and Allerhand am Alpenrand in cooperation with the Institute of Wastewater Management and Water Protection, RUVIVAL, AIDER (Insular Association of Rural Development of La Gomera) and the Island Council of La Gomera.
Have a look at some photos from the event (pictures by Sara Hornig):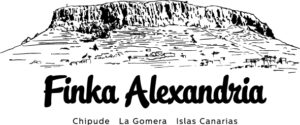 More information about our new project partner
Finka Alexandria
will follow soon. Stay tuned!
Find out more about our existing cooperations and project partners in our News section.