We are excited to announce that the next volume of RUVIVAL Publication Series is in the making! This time, we want to try something new and engage with you, our audience, in this process! In the following weeks, we invite you to give us feedback and share your own ideas on the working papers we have published and will publish in the upcoming weeks and which will be part of Volume 4 of our Publication Series!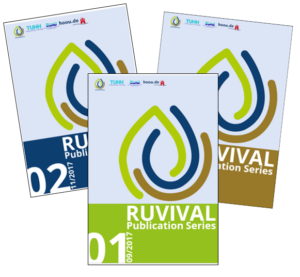 Your comments and suggestions will be incorporeted by our authors, to ensure the best and most relevant content on these pressing topics. Contributors will of course be specially named and every input will be given due credit. Comments are welcome using our Contact Form.
Through this step, which is a glimpse into what is soon coming for RUVIVAL, we want to encourage our many diverse communities to share their unique perspective and be heard, as well as to learn about one another. We will be able to share important information to achieve our larger goal – reviving the rural!
Click on the links below to directly access the available working papers. This list will be duly updated, once the papers are online. We are looking forward to all your entries!