This post is also available in: Español (Spanish) Français (French)
RUVIVAL Publication Series is a part of the RUVIVAL Reading Section. It gathers literature reviews on pressing issues in the context of sustainable rural development. It is a result of collaboration between Master students, PhD students and researchers at the Institute of Wastewater Management and Water Protection (AWW) at Hamburg University of Technology. Before they are published in the Publication Series, the literature reviews undergo multiple revisions and first appear on the RUVIVAL website as working papers. At that step, we are happy to receive comments by readers to further improve these papers. RUVIVAL Publication Series, as all RUVIVAL publications, is also available for download via the Open Access Repository of Hamburg University of Technology.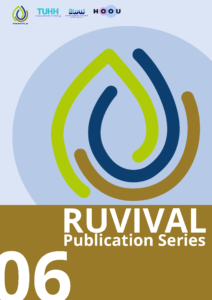 RUVIVAL Volume 6
Join the RUVIVAL Community and help us improve the content of the papers that will be published in this volume!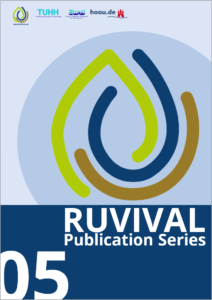 RUVIVAL Volume 5
Working papers for Volume 5 are discussed in RUVIVAL Community. Join us online and contribute to this volume!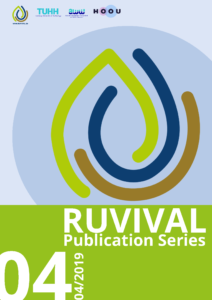 RUVIVAL Volume 4
Energy Access for Sustainable Rural Development: Literature Review on Distributed Renewable Energy for Rural Electrification in Africa
Integrated Decentralised Wastewater Treatment for Rural Areas with a Focus on Resource Recovery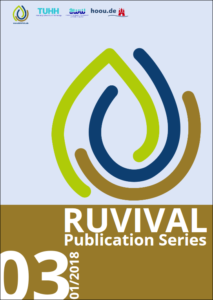 RUVIVAL Volume 3
Literature Review on the Utilisation of Urine as a Fertiliser in Agriculture
A Review of Terra Preta Sanitation with a Focus on the Research Outcomes of the Institute of Wastewater Management and Water Protection (AWW)
Literature Review on Water Efficiency in Agriculture: Sustainable Irrigation Methods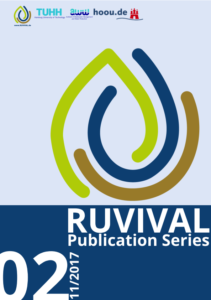 RUVIVAL Volume 2
Literature Review on Managed Aquifer Recharge in the Context of Water and Soil Restoration Methods
Literature Review on the Rainwater Harvesting Research Landscape, In-Situ and Domestic Design Examples and Best Practice Projects in China and Brazil
A Review of Land-Based Rainwater Harvesting Systems for Micro and Macro-Catchments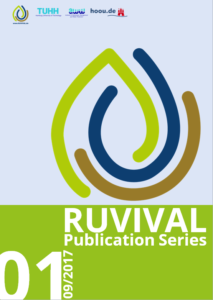 RUVIVAL Volume 1
A Review of Agroforestry Practices with an Introduction to the Arba Minch Slope Farming Project
Living Terraces as Practices in Erosion Prevention and Rainwater Harvesting
A Review of Check Dams as an Erosion Control Practice with a Special Focus on the Loess Plateau, China