This post is also available in: Español (Spanish) Français (French)
RUVIVAL Publication Series Volume 5 covers the topics of global soil status, soil erosion and traditional rainwater harvesting methods:
An Introduction to the Global Soil Status (pp. 7 – 17)
A Literature Review on Soil Erosion Quantification and Measurements (pp. 18 – 31)
Traditional Ecological Knowledge (TEK): Rainwater Harvesting Methods – A Review (pp. 32 – 47)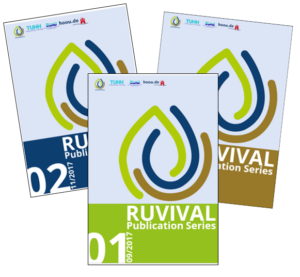 Find all volumes of RUVIVAL Publication Series here.