This post is also available in: Español (Spanish) Français (French) Deutsch (German)
The term Eco-housing means that each life-cycle stage of a building is planned. You will learn to consider each step from an environmentally responsible and resource efficient perspective: siting, design, construction, operation, maintenance and finally demolition. Sustainable building is beyond just sticking to environmental regulations as it is a holistic view on incorporating a building into its environment.
Switch on your loudspeakers/headset for this interactive multimedia lecture, which consists of 4 parts. At the end of the lecture, you have a chance to test your knowledge in the lecture quiz.
Quiz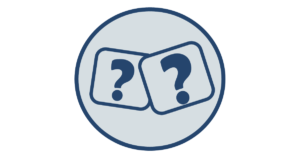 Background on Sustainable Construction in Different Climates
Eco-houses produce fewer emissions through efficient energy use, keep waste out of landfills and relief the pressure on the world's finite resources. The starting point for each Eco-House construction is to find a good position by using the surrounding environmental conditions. However, different climates require other adjustments and a different social contexts other considerations. Sustainable use of materials should ensure a minimal environmental impact during all stages of the life cycle, from extraction and processing, to the usage phase and final disposal. Exemplary materials are wood, straw, or raw earth, to name a few.
There are, however, many more reasons to opt for eco-friendly housing, which span beyond the reduced environmental impact. Green building can also contribute to savings in overall construction time and money, as well as have a positive impact on health, through improved indoor air quality and lower emissions.
About the Lecturer
Prof. Dr.-Ing. Ralf Otterpohl is the Head of the Institute of Wastewater Management and Water Protection at Hamburg University of Technology. Reuse systems on the low-cost end that are under R&D at his institute are Terra Preta Sanitation systems, designed to produce highly fertile soils e.g. for reforestation. Such systems are part of his latest research activity on rural development with a focus on local added value production including soil improvement for long term water and food security. New Town development is the latest focal point of his research.