Last weekend we offered a workshop at at the public libraries (Bücherhallen) in Hamburg. After the welcome and introduction by project manager Ruth Schaldach, Tina Carmesin presented the overall concept of RUVIVAL.
The main topic of the event was the RUVIVAL Simulation Game. Ruth Schaldach described the game design and showed the game platform. After this, the participants were asked to explain their vision of ecological towns and a discussion started. In the end the registration process for participating the game was shown.
Last week, the 2019 RUVIVAL Simulation Game officially started. We are more than happy that in this years edition we have already 125 participants registered in our system! The first planning tasks were executed and fruitful discussions evolved. Since 2017 students in Hamburg, Paris and Toulouse face the challenges to plan ecological towns in the simulated world created by the RUVIVAL Team. However, everyone can participate! If you want to take part in the game find further information and the registration form here.
We are looking forward to another exciting game. We hope to see you online!
Find more articles about the Game in our News Section.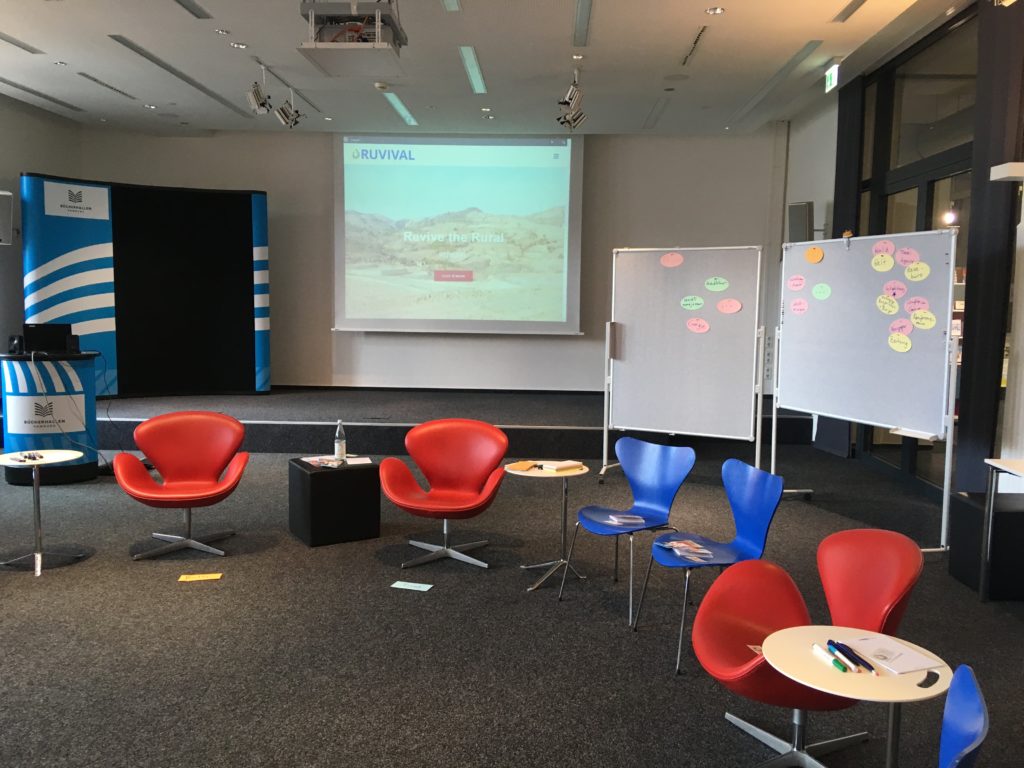 We thank all workshop participants for their interest and involvement. Furthermore, we thank Bücherhallen Hamburg for the invitation and support during the event.
Stay tuned for next event announcements and subscribe to our newsletter.