This post is also available in: Español (Spanish) Français (French) Deutsch (German) اردو (Urdu)
Students from the Peace Village Education Center performed 'Maji, Maji' on June 15 in Diani, Kenya. As a part of an awareness campaign, the performance highlighted the scarcity of fresh water in the area.
The performance was split into 4 parts:
a call and response song, performed in Kiswahili,
the Global Water dance,
a local dance,
and a participatory dance with the audience.
Peace Village Primary School is situated, specifically, in the Maweni neighborhood of Diani. Maweni experiences marginal and absolute poverty; many residents do not have running water in their homes. And, if there is running water, it is usually salinated. In this area, access to clean water and sanitation is limited, salinised, and often overpriced. The Soa song, used in the third part of the performance, was created to bring awareness to Maweni's water issues. During the chorus the children shout 'Maji, Maji', which means 'Water, water' in Kiswahili.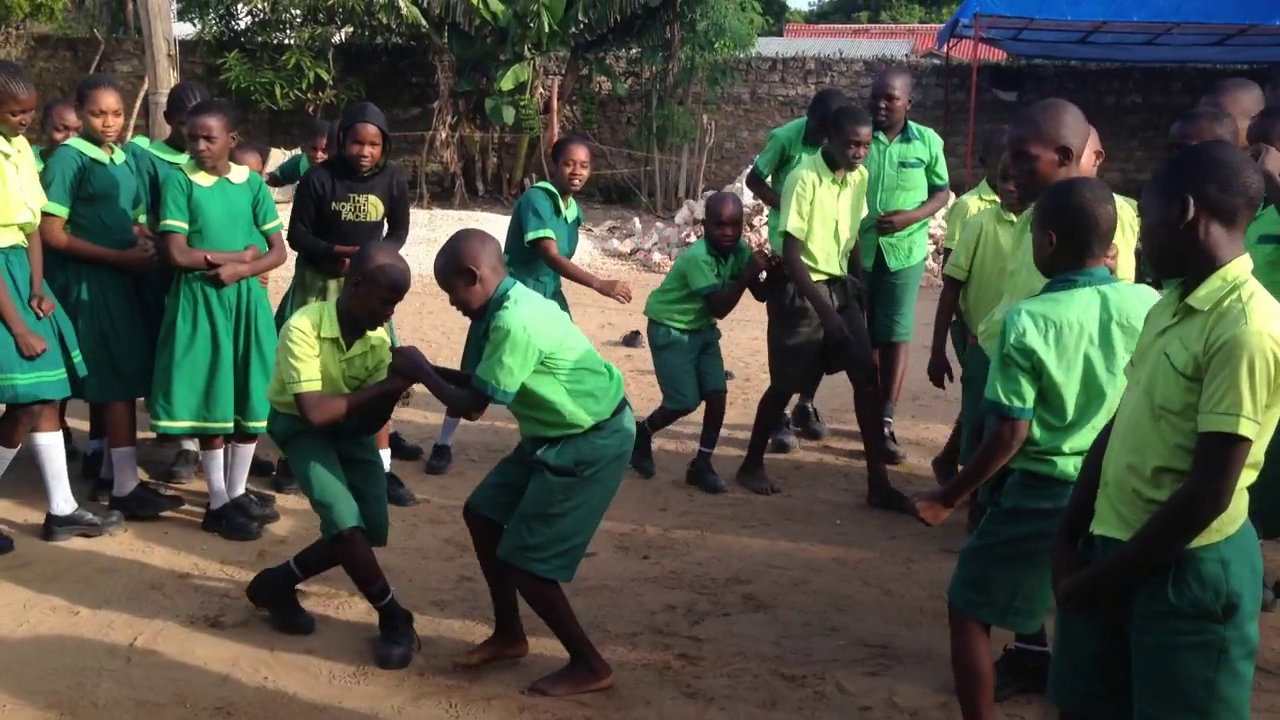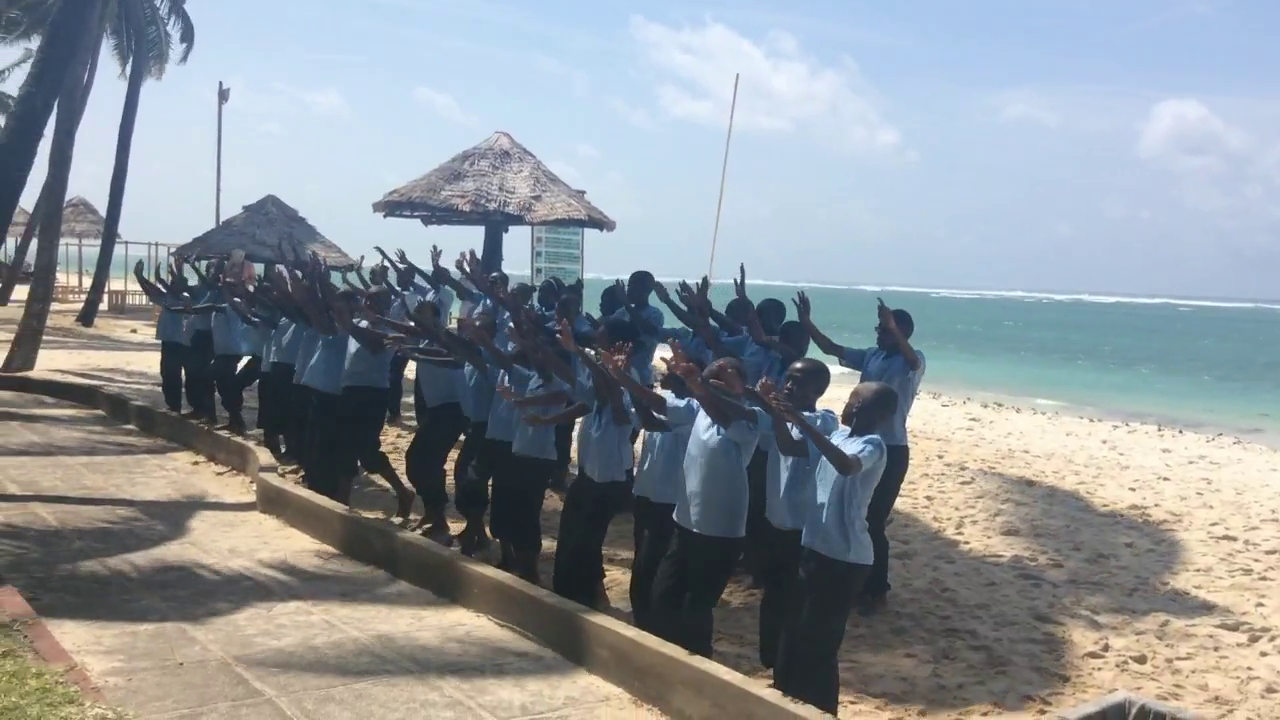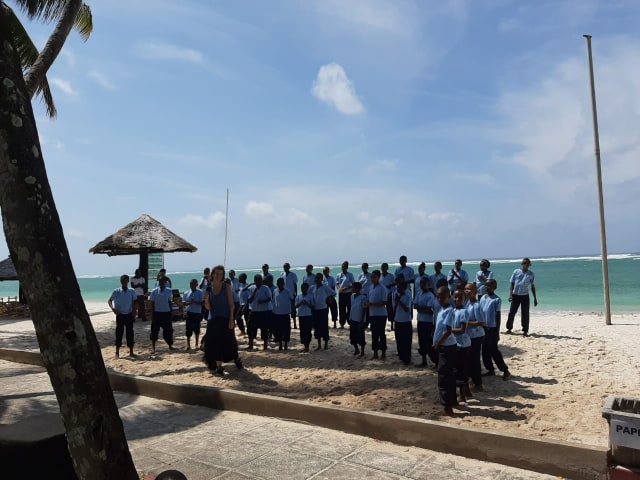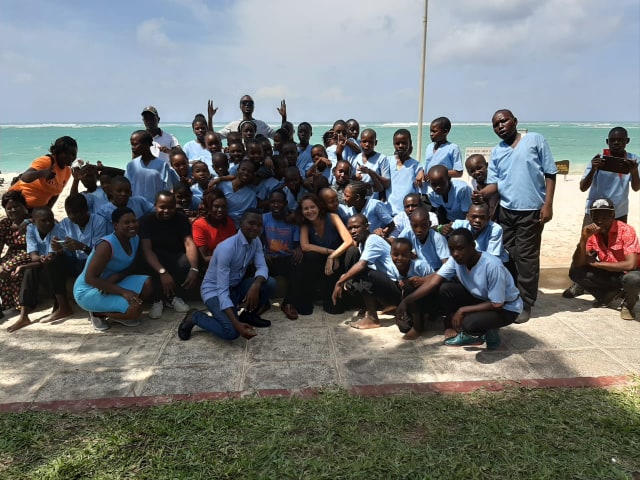 Background: Performers of Diani, Kenya
Kate Bouchier was the site leader and choreographer for this event. She, also, represents Family Thing.
Family Thing uses dance as a vehicle to provide opportunities for empowerment, support and a sense of belonging to marginalised, stigmatised and/or vulnerable peoples.
The dancers are all students from the Peace Village Education centre. This centre is a small school in the Maweni area of Diani beach which works with children from predominently poor families in the surrounding areas.
Other Activities to Raise Awareness
The activities below were conducted prior to the dance in order to raise awareness of local water issues.
The students from Peace Village learned about the importance of clean water and sanitation.
Video interviews were conducted asking the school children and local members of the community what are in their opinion the most important water related issues.
Posters and flyers were created highlighting the importance of clean water and sanitation.
Talks were conducted about local sand harvesting, which is the process where sand is collected, or extracted from the local reefs.
Information was shared on local websites and Facebook pages, including Diani public groups.